MC2 PERMENANT HAIR COLOUR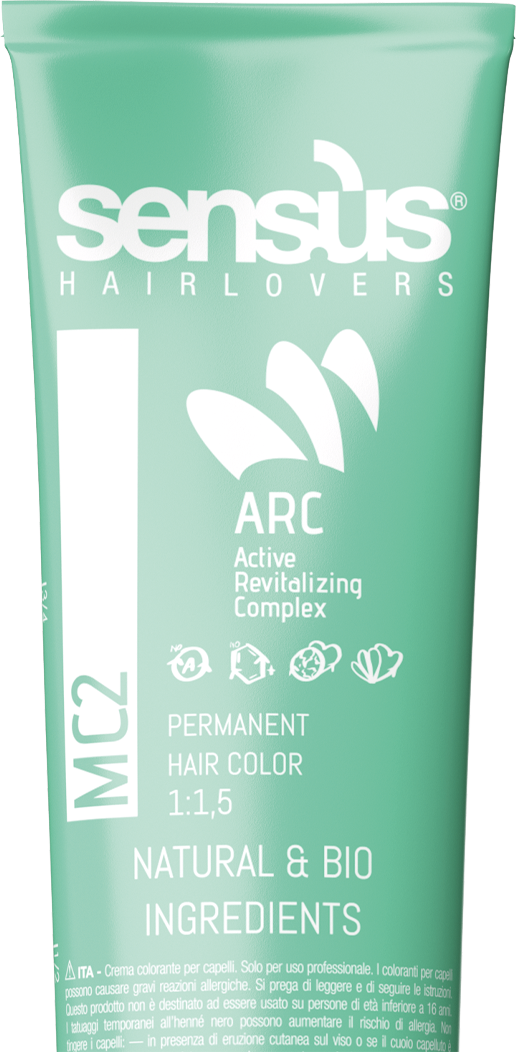 QUICK STEPs
TO BEAUTIFUL SKIN!
MC2 vegan friendly hair colour is a professional, permanent oxidative colour, without ammonia, PPD, parabens, silicones and added resorcinol. Its formulation is 93% natural. Not only does it perform 100% hair coverage, but it also restores the hair with added shine, softness, and colour durability. Essentially, MC2 colour performs two services in one: colour and restorative.





NATURAL & BIO INGREDIENTS

Active Revitalising Complex (ARC) is a blend of biomimetic vegetable amino acids which mimic
the activities of hair's keratin (protein) structure. This helps to strengthen and rejuvenate hair with restorative and multifunctional action - optimised to interact a molecular level.
This ingredient contains natural proteins that protect and condition hair, prolonging colour durability. Performs the very qualities that you look for in a professional hair colour that protects, moisturises, ensures maximum coverage and colour durability.

These berries are rich in phytosterols, fatty acids, and vitamin C. Acai berries are used in cosmetics for their emollient properties – which revitalises and moisturises.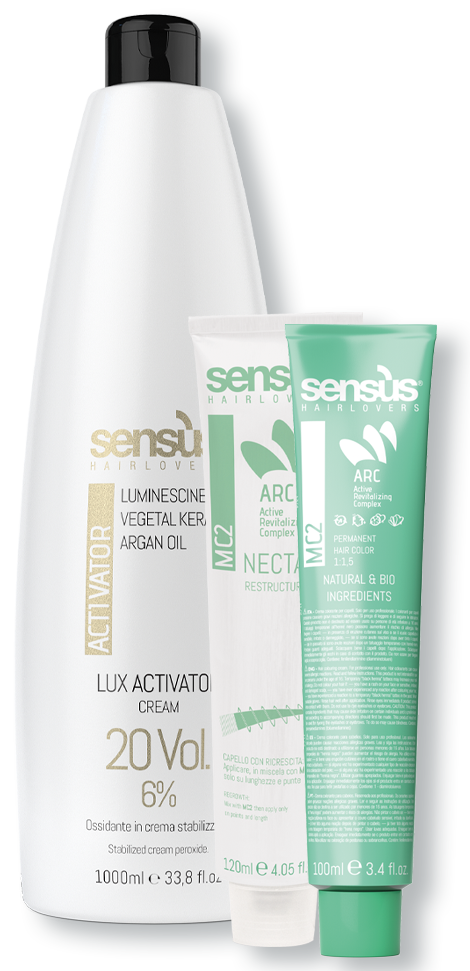 The mixing ratio is always 1 (MC2) to 1.5 (Activator) – we recommend using the Sens.Us Lux Activator! The mixing ratio will only change for super high lift range. In this instance your ration should be 1:2. Use a brush to apply to hair without 'spreading' it out – to ensure every strand is covered. This will ensure an even colour distribution and a perfect result.
For maximum conditioning mix with MC2 Nectar and Lux Activator
Available in over 30 shades